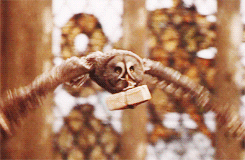 **Revised 4/18/18 4:15 PM**
CCS will delay sending notices until Thursday, April 19 as we work with Polaris R&D to ensure Symphony notification dates properly migrated to Polaris. On the 19th, CCS will complete notice configuration and initiate our first notice run on Polaris. After Thursday, notices will continue to run daily.
Due to the delay in sending hold notices, libraries can request that CCS add additional days onto their current held until dates. This would affect all items currently held on the hold shelf. Please submit a help ticket prior to 8:30 am on Thursday, April 19. CCS will bulk change those dates prior to running notices.
Steps to Running Notices
Run long overdue bills in print
Wednesday, 4/18, 10:30 AM
CCS ran print bill notices for items that were 2 or more years overdue.

CCS posted these bills to the database, and sent the PDF bill notices to each library's Circulation Manager and Library Lead.

Each library can decide individually how to handle these bills (mail the bills, discard the notices, waive fees for their items, etc.).
Note: We cannot exempt specific patron codes or library cards from the automated billing process. In-House or other exempt cards may be billed for items that are overdue. Libraries can decide to waive bills for their items on a library-by-library basis. Libraries should not waive bills for items belonging to other libraries' items, unless those bills are older than 7 years.
Notice Run according to patron's preference (excluding fines)
Thursday, April 19
CCS will do a notice run, but will not run fine notices. All notices will be run according to the patron's preference. As per the July 2017 governing board decision, items that are 45 days to 2 years overdue will generate a bill notice.
Note: We have decided to postpone implementation of fine notices, which are optional. They are typically sent to patrons to warn them that their account will be referred to a collection agency within a certain period of time. A patron receives a fine notice when the amount owed exceeds a specified amount. Please confirm your fine notice settings by opening a help ticket. Include minimum fine balance and fine age in the ticket. Read more about fine notices.
Additional Information
Print notices will be generated within an hour of notices running, and should be available for libraries to print and post prior to 9 am. Libraries do not have to post any notices not sent in print. Email, text and phone notices are automatically posted to the database.

Phone notices will start running within an hour of being generated. Calls will be made up until 5 pm. Incomplete calls will roll over to tomorrow's queue.

Email and text delivery times may vary. Polaris staggers delivery to avoid spam flags, and some carriers may stagger their delivery rates.